Sweat Away Those Extra Pounds And Sculpt Your Dream Body In Half The Time!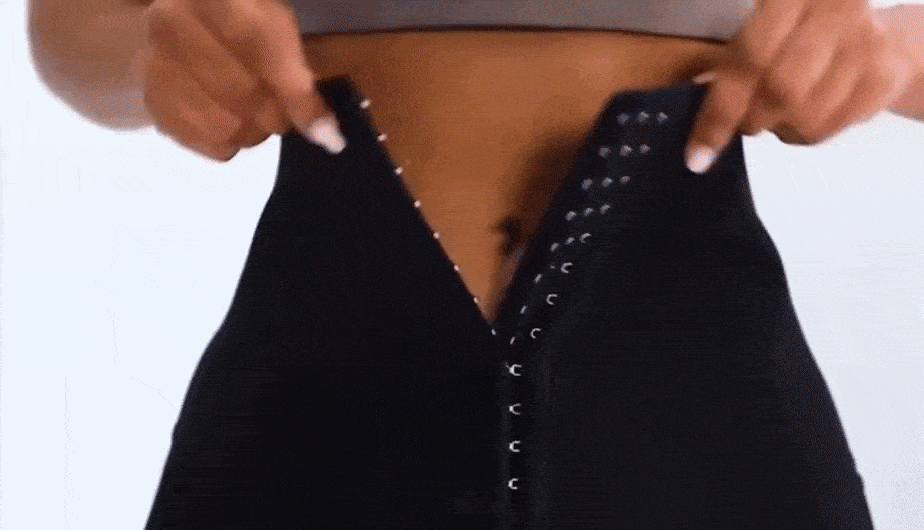 High Waist Shorts with Butt Lifter uses a revolutionary heat-trapping polymer fabric to boost your natural body heat and stimulate sweating with any physical activity. Enjoy a sauna-like experience by wearing sweat sauna shorts while working.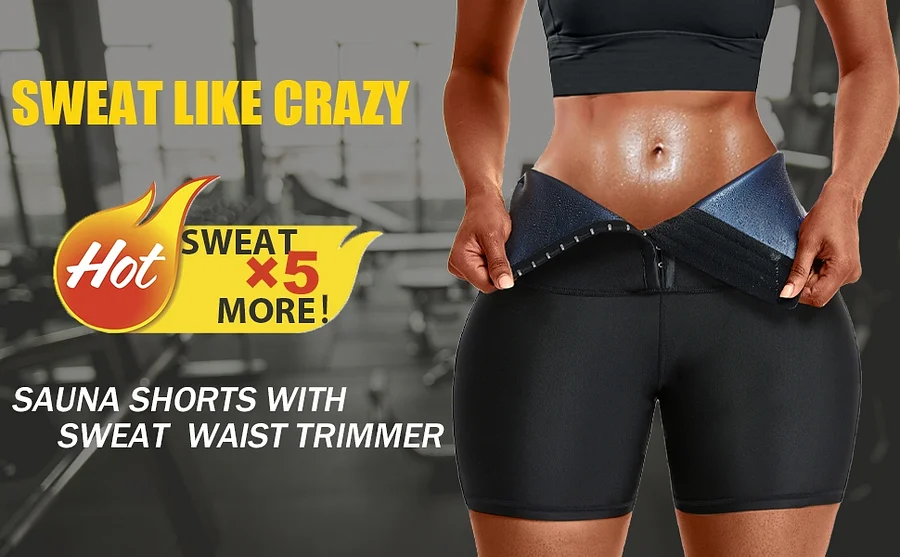 Ladies, we all know how hard it is to go to the gym constantly and not see any results when we look into the mirror at home.In many cases, it's not the exercises or diet holding you back from slimming down, it's not having the proper sportswear to take your workout to another level.Which is where Sauna Sweat Short Pants comes in, a seamless sweat shaper that uses thermal tech fabric to increase your body temperature and help you sweat off the calories in half the time!Sauna Sweat Short Pants help you sweat up to 3x more to reduce fat around the stubborn middle and lower belly/back areas. It also is designed with 3 rows of hooks to allow you to get your desired level of compression and contour during your workouts.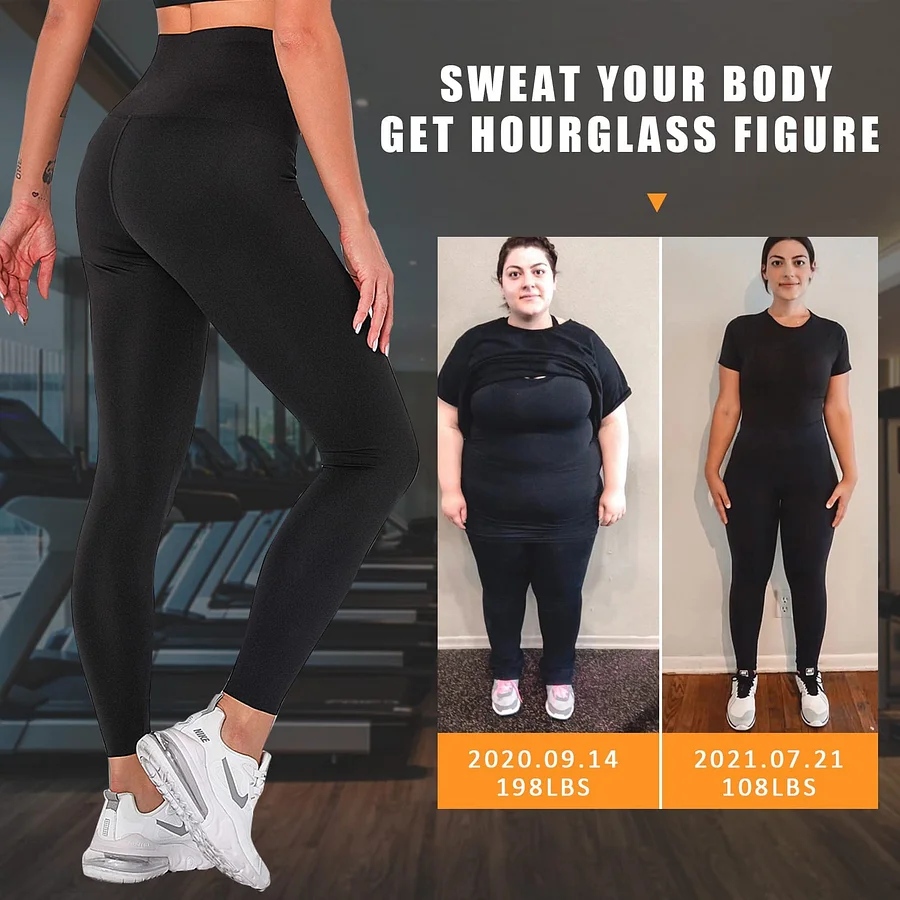 But the best part, Sauna Sweat Short Pants are perfect for wearing outside of the gym to fast track your weight loss journey.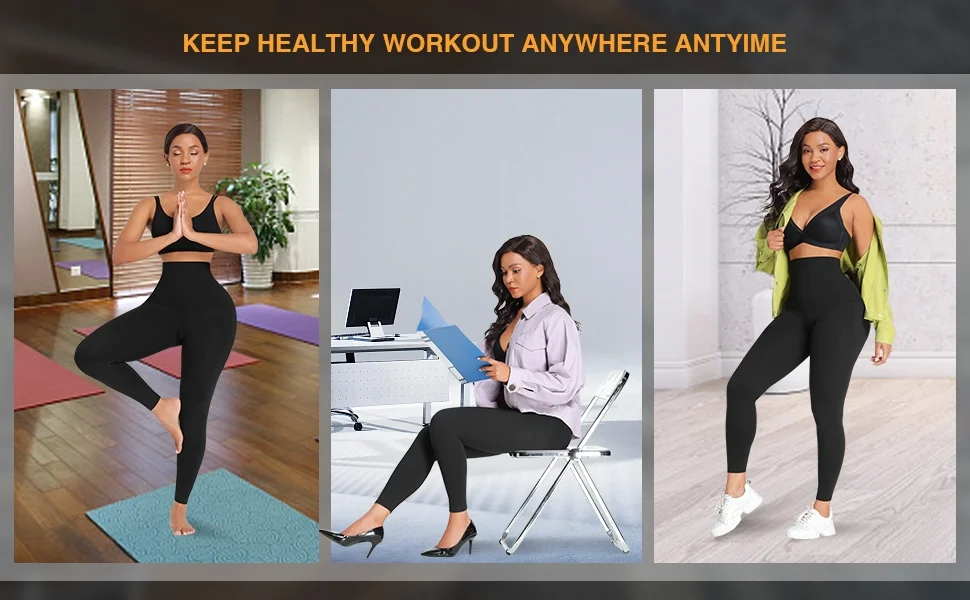 Develop An Hourglass Figure
Designed with compression, Sauna Sweat Short helps you correct your posture, tighten your core muscles, and shape your curves to create your model-like figure.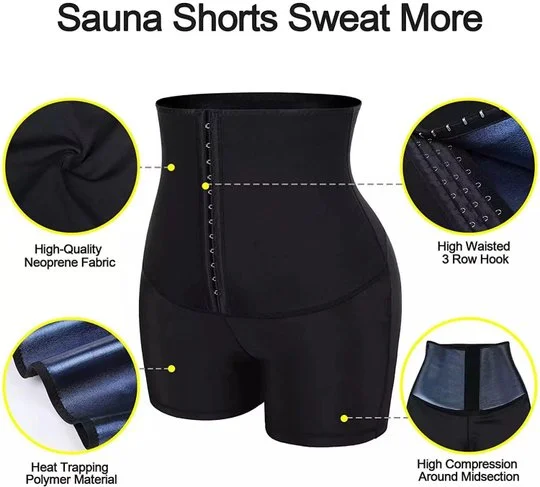 Our waist trainers and shapewear also shrinks your waistline, making your body more hourglass and shapely!
If you're also looking to eat less calories, you can wear the Sauna Sweat Short while eating to reduce your appetite, leading to smaller meal portions and fewer calories consumed throughout the day.
This happens because of the tight feel around your stomach, giving you the feeling of being full. However, It is important to follow a healthful diet and eat the right amount of nutritious food.
Results & Effect:
• Polyurethane and neoprene material to accelerate more sweat and fat burning
• Adjustable hook-eye clasp closure design allows you to adjust the tightness as needed
• Functional & breathable with smart ventilation for intense activities
• Great for running, Yoga & Pilates, weightlifting or around the house, and daily errands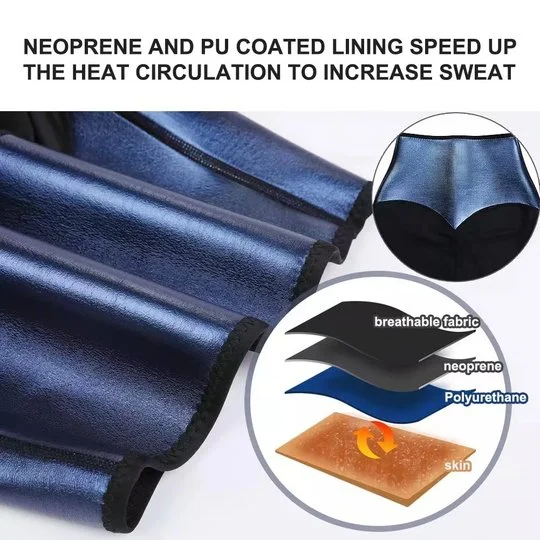 Size chart: