Preserve a treasured memory FOREVER. With the Infinity Photo Bracelet carry around a precious moment with you, wherever you are.
🎁 FREE Luxury Gift Box With Each Purchase! 🎁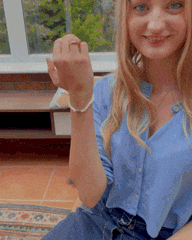 "I recently lost my mother & have been very upset about losing her. A friend gifted me this with a picture of my mother inside. She will always be in my heart, and I feel comforted knowing that whenever I need her, I can take a look inside the jewel and see her smiling back at me."
⭐️⭐️⭐️⭐️⭐️
A Picture Inside - Carry a special moment close to Your Heart
Each bracelet has a custom picture inside. 3 ways of viewing it:
Just simply hold it close to your eyes and

look through

the circle
Hold it close to the lens of your

camera

to see it on the screen of your phone
Shine the

flashlight

of your phone through the back of the circle and project it onto a wall in the dark.
• Custom Circle Pendant – A 1 of 1 customised bracelet for anything you love in life. Each bracelet is made to order and has been designed and handcrafted by our skilled artisans. No one else in the world will have the same bracelet as you!
• Your Picture Inside – Each bracelet has your very own custom picture inside. Look inside or use your phone's camera to reveal the picture

• Wonderful Gift Choice – Our bracelets makes for a great birthday, anniversary, holiday, or "just because" gift for special a women or guy in your life. They are so unique!
See what some of our customers are saying: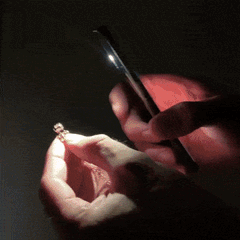 HOW TO ORDER
• Choose the bracelet you would like in the options above. Then just upload the special picture you want to perpetuate in the bracelet by clicking the "Upload Your Photo" button. It will appear above the upload button and you can adjust it to your liking.
If you want to order more than one bracelet; fill in all info for one bracelet then click 'add to cart'. Then fill in your second bracelet's info and click add to cart and so on. When uploading your picture please make sure it is a high quality image.
For a detailed description please click and read our Photo Guide for more information.
If you have problems or questions regarding uploading the Photo just send us an email at [email protected]
Photo Requirements:
Please make sure your picture is a high-quality image
Person/Pet is in the middle of the picture

because you will see it through the circle.
Example:
Processing Time
• We are facing a very high demand. Orders may take up to 5-7 business days to be shipped out.
Bracelet Information
• Circle Pendant Diameter: 8mm
• Pendant Material: High Quality Stainless Steel
• Comes in our luxury Infinite Luna gift box